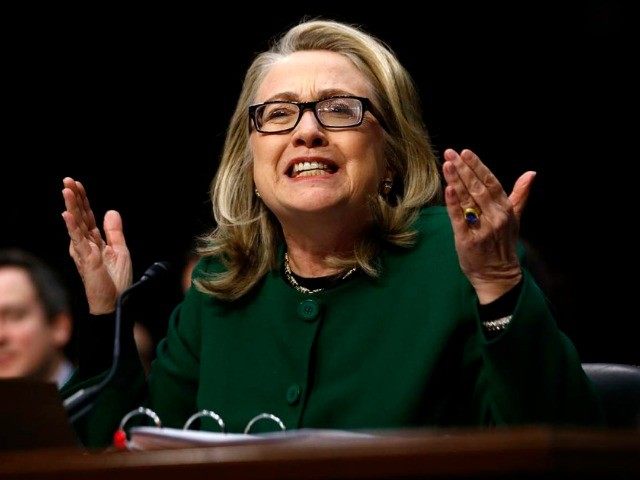 Then-Secretary of State Hillary Clinton's embassy in Tripoli, Libya, warned State Department officials in Washington, D.C., not to blame the Youtube video, Innocence of Muslims, for the Benghazi terrorist attack.
The House Benghazi Committee released a new email Saturday that a Tripoli embassy official sent to Clinton's underlings in Washington, D.C., on September 14, 2012, two days before Susan Rice appeared on Sunday talk shows to use the administration's "video" talking point.
"Colleagues, I mentioned to [redacted] this morning, and want to share with all of you, our view at Embassy Tripoli that we must be cautious in our local messaging with regard to the inflammatory film trailer, adapting it to Libyan conditions," the official wrote.
Read more